3 Oak – A better alternative to Solid Oak Flooring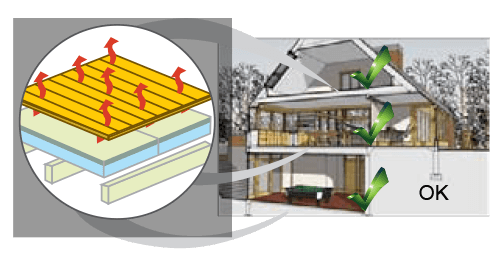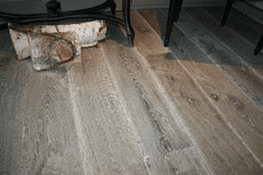 If you are looking for an exquisite modern wood floor and you wish to keep the traditions that solid oak wood floor represents, then look no further then 3 Oak.
3 Oaks is a unique and exclusive designed engineered wood floor consisting of three solid layers of oak that have been developed by combining and adapting the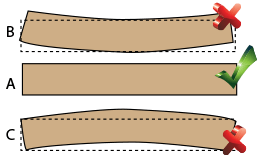 traditional solid oak flooring with the conventional engineered flooring to bring it into the 21st Century. With the use of new technology, we have been able to progress the engineered method which allows you to use this type of flooring in high moisture areas or over under-floor heating.
The 3 Oaks Floor is a construction of three solid layers of natural oak bonded with an ecological ultra strength adhesive under extremely high pressure to form a new type of engineered solid hardwood which is structurally ideal in all solid floor situations.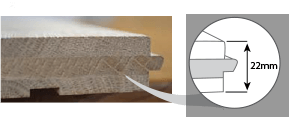 The whole structure is solid, dense and stable because it is made up of the same type of oak tree. This allows you to avoid any of the risks associated with the mixture of softwoods or plywood. It is also less susceptible to shrinkage and expansion due to fluctuations in humidity or temperature.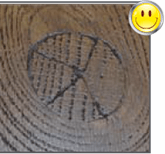 Typically engineered flooring has a thin top layer of hardwood resting on top of several layers of cheaper softwood or plywood allowing you only limited coat of refinishing. The 3 Oaks Floor has a collective thickness of 22 mm overall of solid oak construction like most popular solid hardwood flooring allowing you multiple coats of sanding in a future and give you practically more value and economy to your home.
The bottom layer is not glued from a few pieces of wood or has it been jointed like conventional engineered boards it's made from one whole piece of oak which guarantees zero allowance of moisture through the board unlike those that have small gaps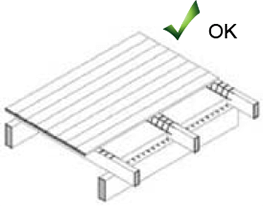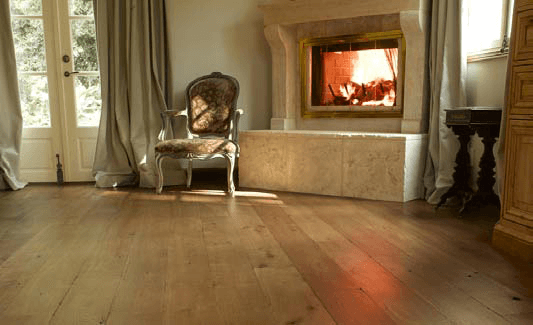 The well-proportioned design of 3 oak has a middle layer of solid oak laying across from the top and bottom layers in opposite direction providing additional strength with extra stability and optimal balance for this type of flooring to resist warping and stress fractures on the flooring when laid because it is the same weight, structure and density.
You have to see it to believe it 3 Oak is a high quality manufactured product that is predominantly produced by hand and factory combined for a hard wearing top layer to create an outstanding bespoke finish unrivalled by any other flooring on the market. To achieve the surface texture of the oak requires a production process that starts with the design of the colour followed by hand planning, brushing, ageing, whether structured to give that amazing effect and uniqueness. As a result, every plank of 3 Oak that our customers receive is special and exclusive.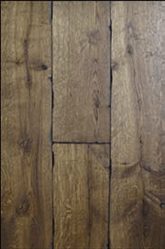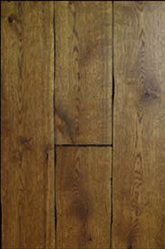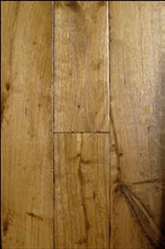 We are proud to announce our Natu r range which has limited quantity of knots and unlike that of some popular boards, we pride ourselves on repairing all knots by our skilled craftsmen. It is most common i today's market to see knots filled with cheap filler and sawdust this is totally unacceptable for this high-quality product. All of the 3 oak line is free of sapwood and any sort of structural and workmanship defects with natural textures and in keeping with classical high-end English traditions.
So you can be assured that 3 Oaks flooring will not have problems due cupping, swelling, shrinking, warping which is owed to solid oak structure along with modern technology of product which limits any sort of reaction to variations in atmospheric conditions as opposed to most solid fl¬ooring which has a tendency to shrink as well as expand.This fundamentally means that 3 Oak Flooring is suitable for use on projects where underfloor heating, sound insulation and moisture problem area is specified without losing the value of the traditional product like as a natural and authentic oak tree.
At the same time, your 3 Oak flooring is a natural product, versatile, hardwearing, unique, looking great and only get better with age, which illustrates the new partnership between technical progress and ecology.A deep warm extremely desirable-solid ¬floor product for all and every flooring purpose, generally at a price affordable to most end users.
The beauty is achievable!