Wood Floor Finishing
Finishing Products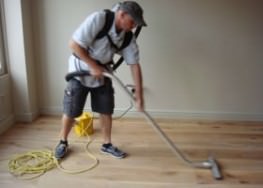 We use high quality wood floor finishes which protect and beautify wood naturally. These comply with the natural demands of the wood and protect it simultaneously.
They are:
Based on natural vegetable oils and waxes*.
Penetrate deeply into the wood, bonding with the surface, therefore making the wood highly durable.
Prevents the wood cracking, flaking, peeling or blistering.
Makes renovation very easy; just another coat is added on the cleaned surface.
Makes the wood water and dirt repellent.
Appropriate for all wood species; for both interior and exterior use.
All our products are environmentally friendly and meet all the demands of healthy-living,
They are:
Made using pigments that are safe enough to be permitted for use in the food industry.
Mostly Solvent free, if they do contain solvents, they are de-aromatized and comply with the purity demands of European Pharmacopoeia.
Are low in odour. Odourless when dry.
We usually make products that are easy to use, with little or no instructions involved.
Application of the finish is by brush or roller, but we also have stains that are sprayable.
Only 1 or 2 coats are required, straight on the wood surface, no primer, and no sanding between coats.
Our products are the most affordable on the market.
Our finishes are packed in such a way that, coverage exceeds most conventional wood finishes by at least double.
They are extraordinaraly durable and easy to maintain; just apply another coat if required with no sanding.
We care about appearance, and that is why our finishes have:
All shades of the same colour system that are easily intermixable for a great variety of colours.
Individual shades (RAL/NCS) with a surcharge possible
*Carnauba and Candelilla waxes, soybean, sunflower, thistle and safflower (thistle) oils and paraffin waxes.