Timber Source
Timber Source for Engineered Wood Flooring
Timber for 3 Oak and engineered wood flooring timber is expertly machined and legally sourced from sustainable forests in Europe. By choosing a wood floor from us you are helping to contribute in our obligation to responsible forest management. Eco Friendly Wood Source The floorings of our company are made of European Oaks which are exported from Central Europe. The
European oak flooring
is available in both designs of multiply engineering on plywood base and 3 Oak flooring constructions. Its moisture content ranges from 8% to 11% and the plywood used in it is WBP Birch Plywood from Russia.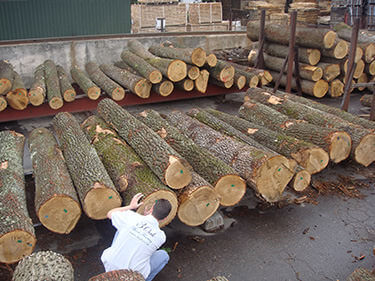 The European oak woods have ultra-strength and hardness. They have high resistance to abrasion and  wear & tear. The presence of tannin in them protects them from insect and fungal attacks. They have many uses besides just being used in flooring, they can also be used in furniture, Oak frame buildings, veneer production, etc. They are also used in barrels for conditioning wines, sherry, spirits etc. They can also be added to wine to get various new and unique tastes based on the types of oak used.
In County Londonderry in Northern Ireland, the European oak is regarded as the emblem.