Behind the Scenes – West London
It's a beautiful day for wood flooring in Ealing 
Its turning 8am on a fresh autumn morning in West London and our fitting team arrives on time to begin work. An early start is crucial to the most productive day ahead.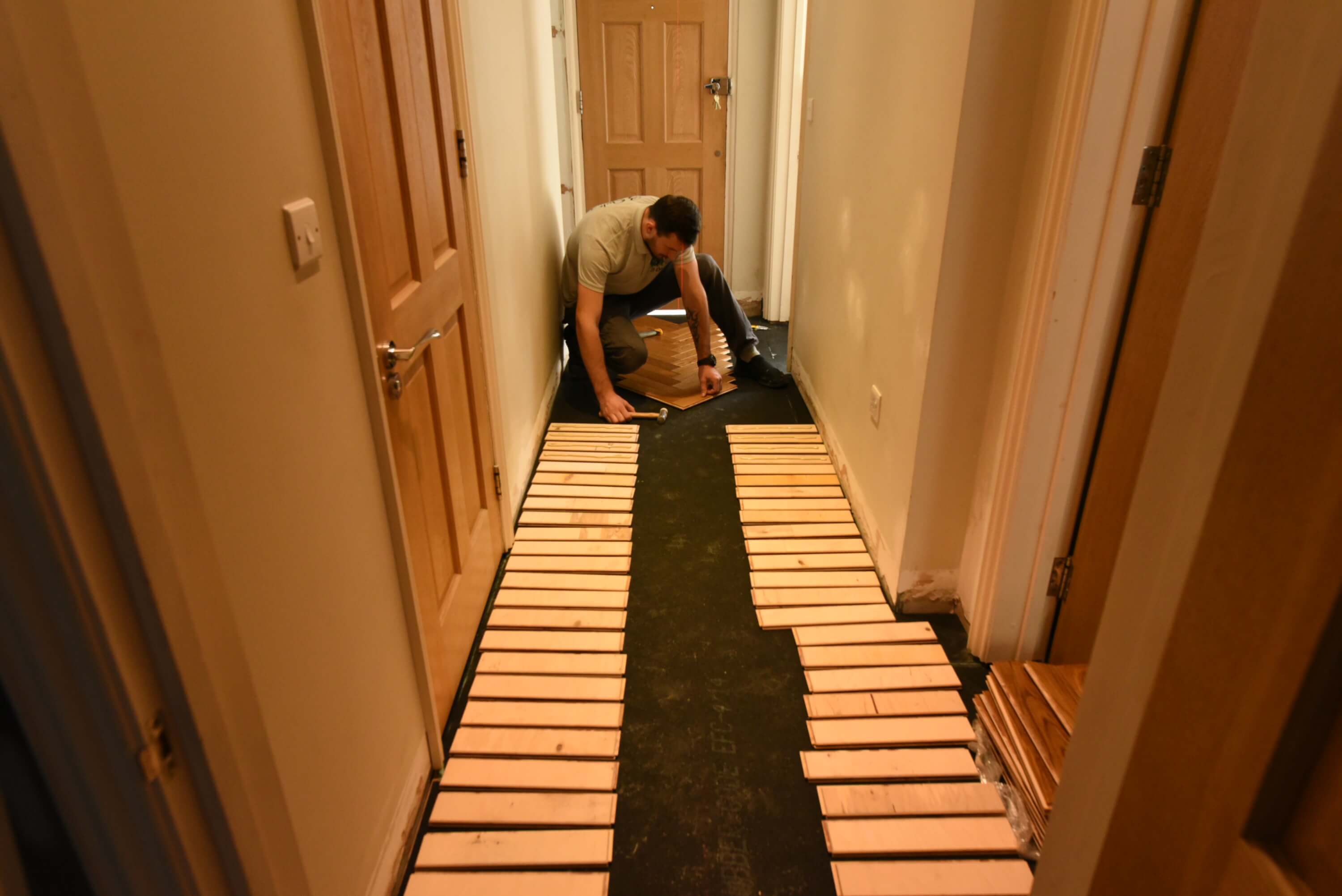 Extensive preparation is the key to a first class wood flooring installation.  Not a single piece of floor is fixed in place until every element of the job has been run through, and we are confident nothing has been overlooked.
Start as you mean to go on
"Every epic journey begins with the first step" A crucial point is the "setting out" So this outlines where to place the centre lines of the parquet to maximise symmetry of the pattern and to maintain as many full parquet arrows as possible in the set space.
See below: Shows how the central pattern is aligned during fitting of the first line with a bosch 360° laser level tool for precision.
Master Carpentry is a skill developed over thousands of hours, honing your craft.
Our installation teams manage your project from start to end. We are always on hand to consult on all important decisions throughout the design process.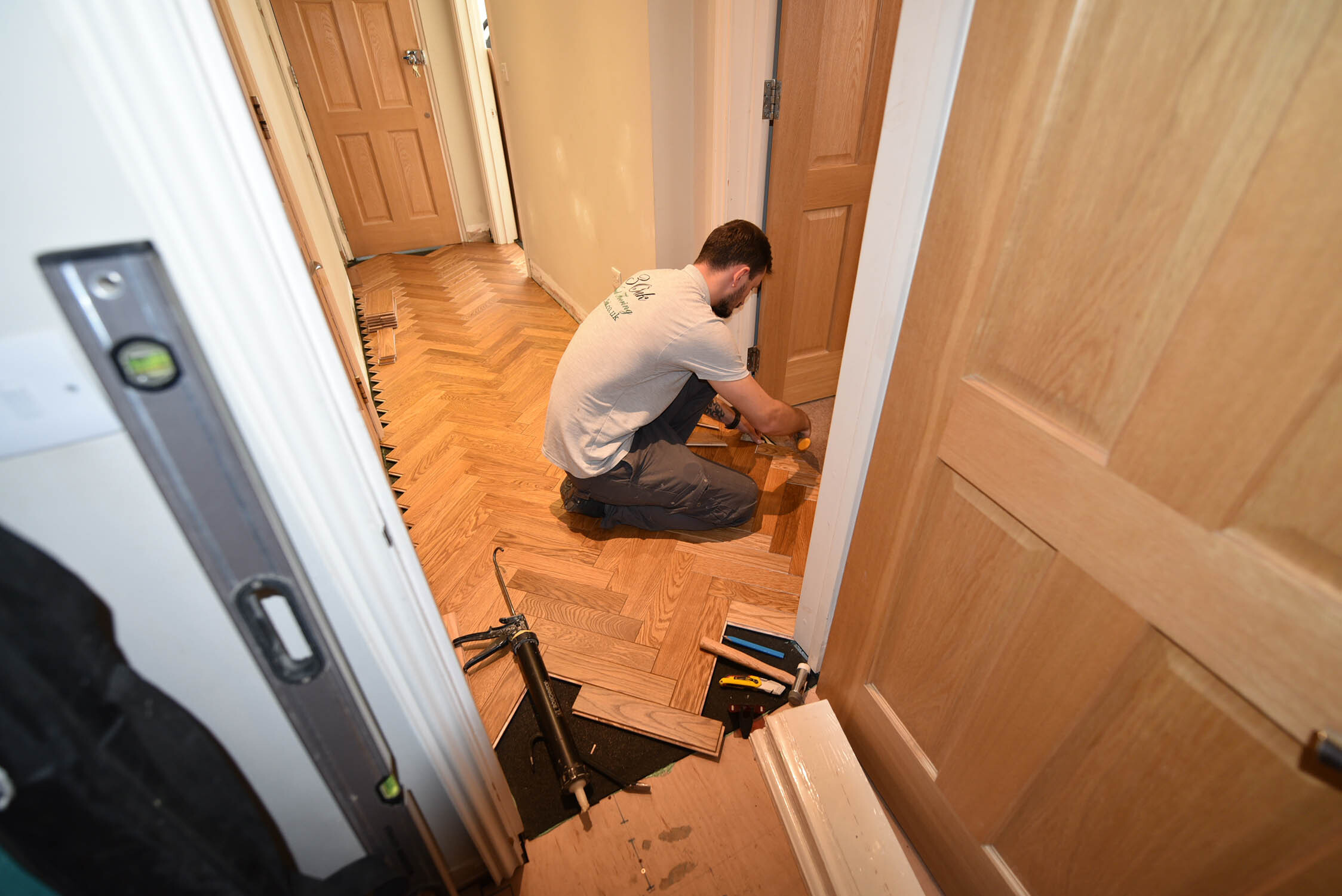 We are happy to run through the jobs with contractors/interior designer you through all the important steps, so we avoid anything being overlooked.
Top quality tools play an crucial role in achieving a high end finish. Our craftsmen invest in the best on the market cutting tools. These tools give the most precision when doing all the intricate cuts along the edges of the parquet blocks.
Before we fully bond the parquet, we dry lay the parquet blocks in formation. As wood is a natural product, this will help to minimize colour variation between adjoining blocks and achieve a blended range of colour tones in the natural wood.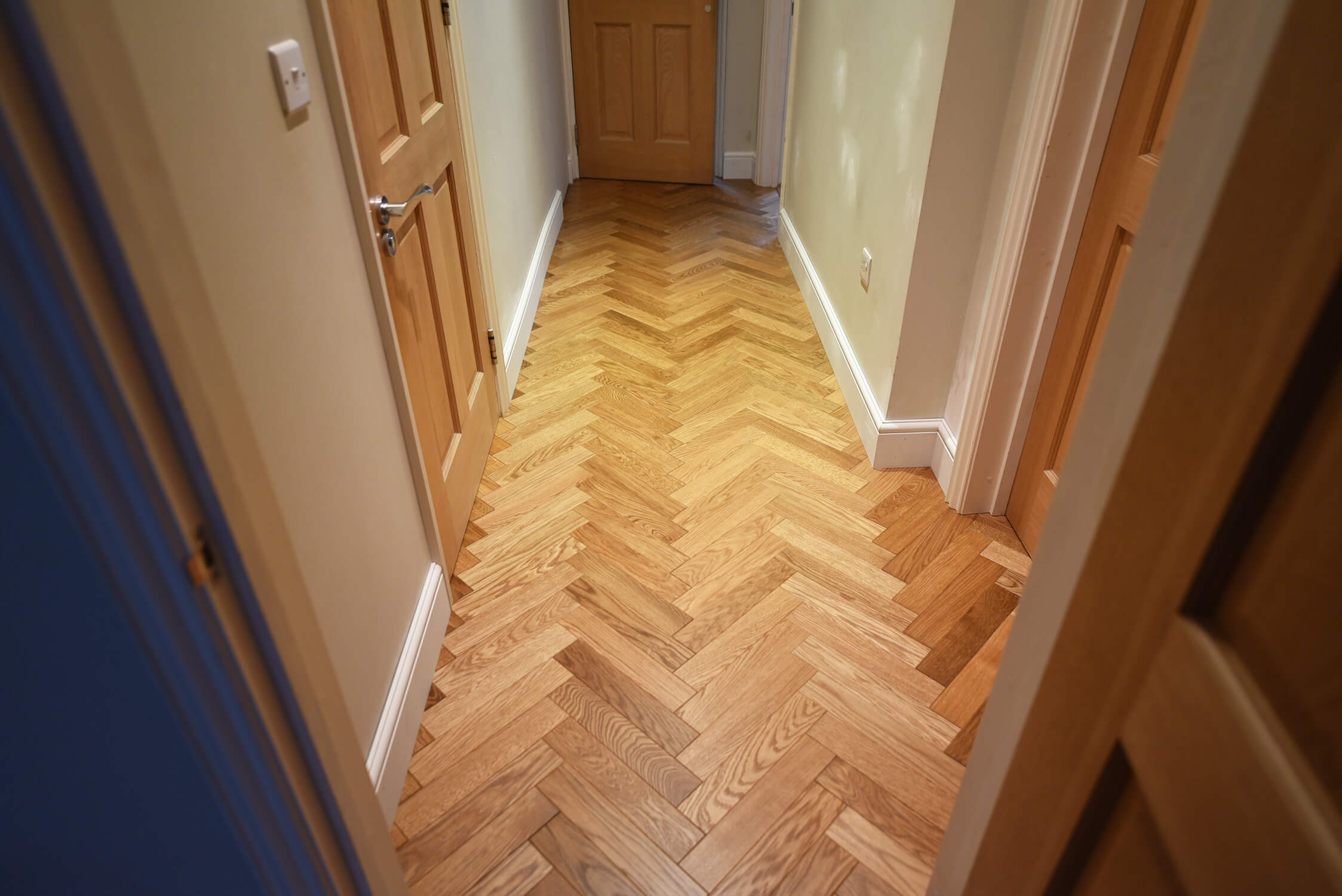 3 Oak's Artisan craftsmen do it for the love of their craft 
Our craftsmen take pride in the work and eye for all of those fine details of your flooring project, so you can relax and just let us do what we are good at.
A defining moment is giving the floor a thorough clean, before we hand over to our clients – The reaction of elation from a happy client is priceless!