Slate Grey 
Under the spotlight in our behind the scenes is our Slate Grey, a colour that is becoming increasingly popular among interior designers, architects and our residential clients alike. To start by giving you an insight to the story of this popular colour fast becoming a firm favourite choice.
Designation
The superiority of slate grey to other colours can be seen through the achromatic colour combination of white with shades of grey often chosen by interior designers for a modern and stylish design. This unique colour was developed by 3 Oak technicians in our London workshop using the finest hand finishing techniques applied by our master craftsmen. Slate Grey works perfectly with a variety of colour schemes seamlessly harmonising with any room colour palette.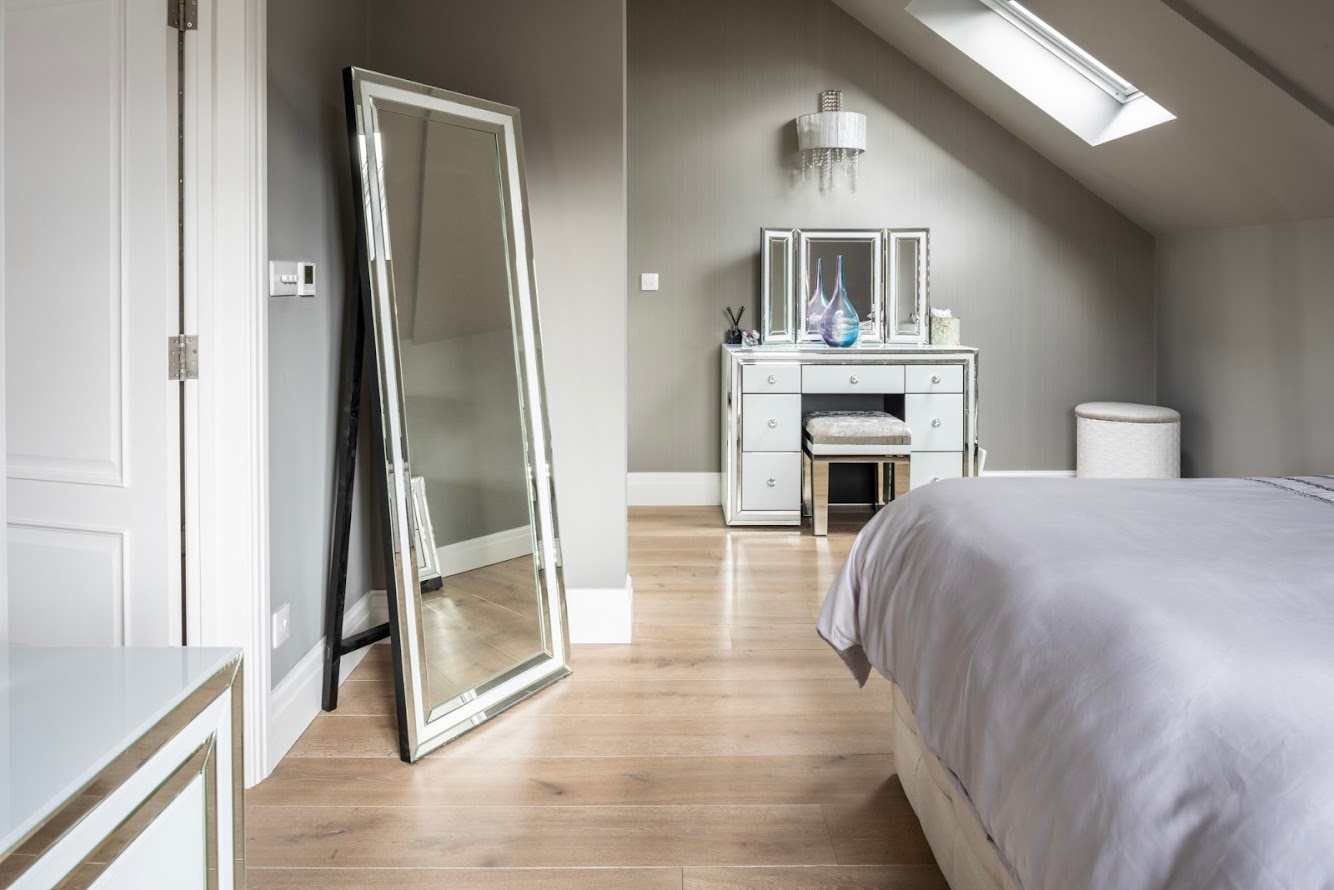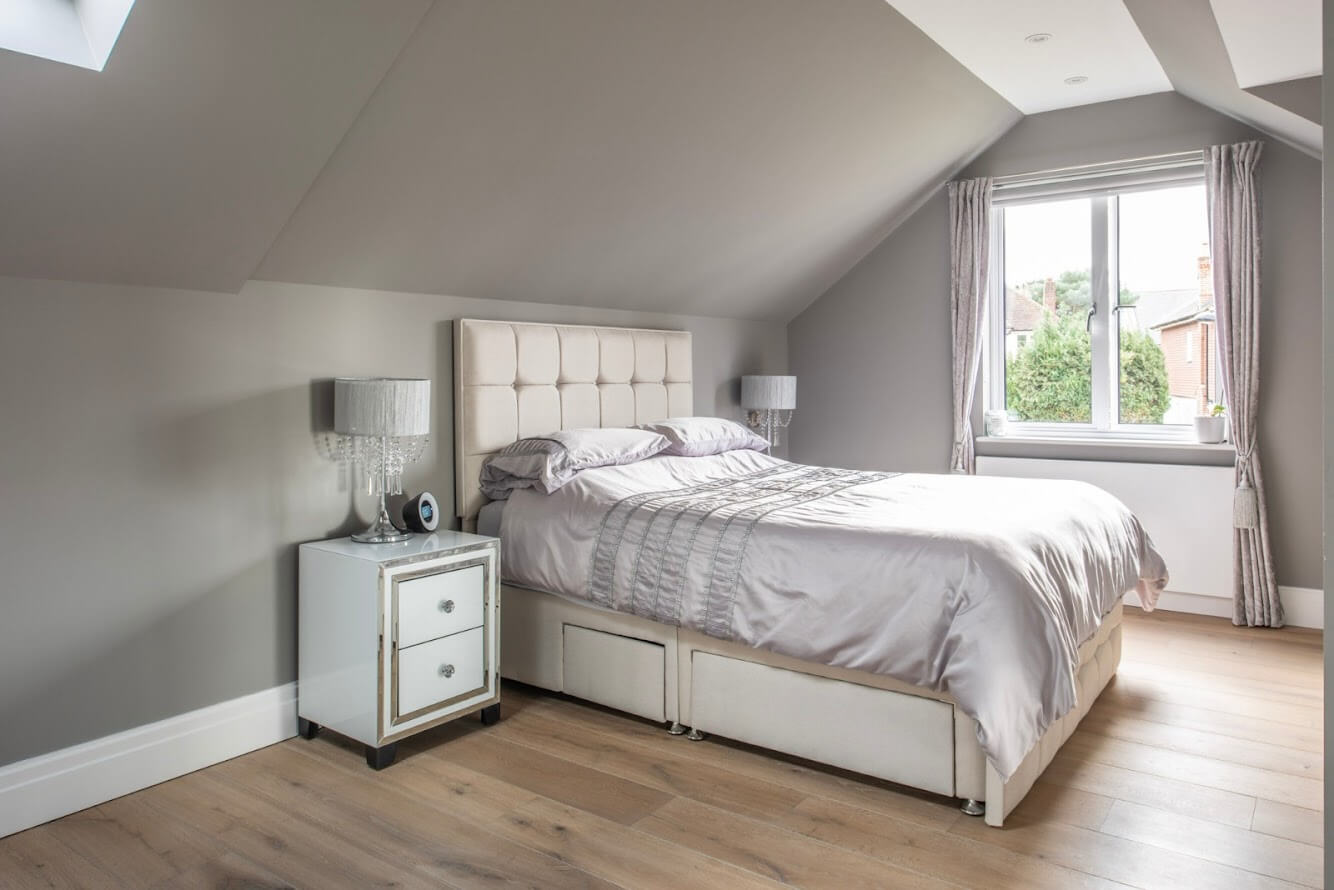 As you can see in the image above, Slate Grey highlights the bright view of the vanity table and drawer.
The Slate Grey colour tone was created using refined hand-finishing techniques. All our products use a minimum of 3 protection top coats of hard wax oil and does not require any further coats of the hard wax oil after installation. As often is the case with UV oil products on the market which employ a "one-coat system" this offers almost no protection against spillages and stains. Slate Grey proves to be one of the most hard- wearing colours in real life that stands up to the test of time.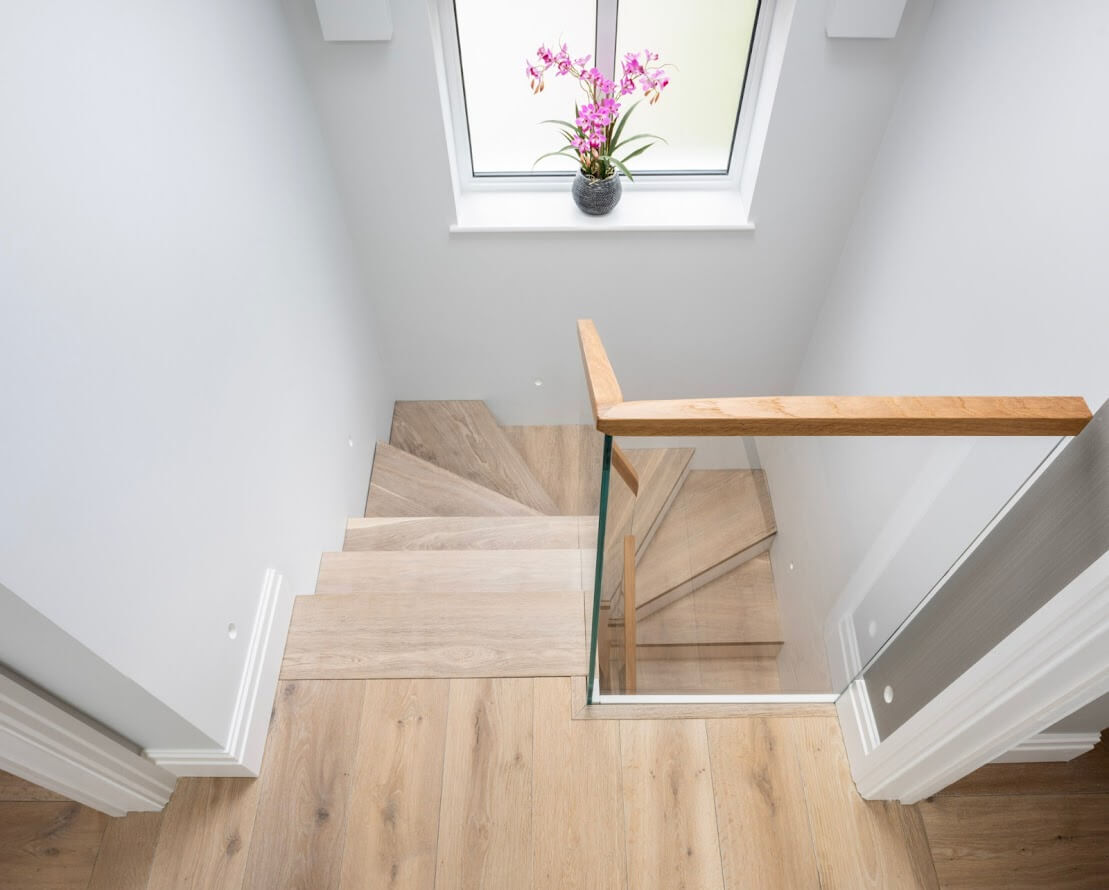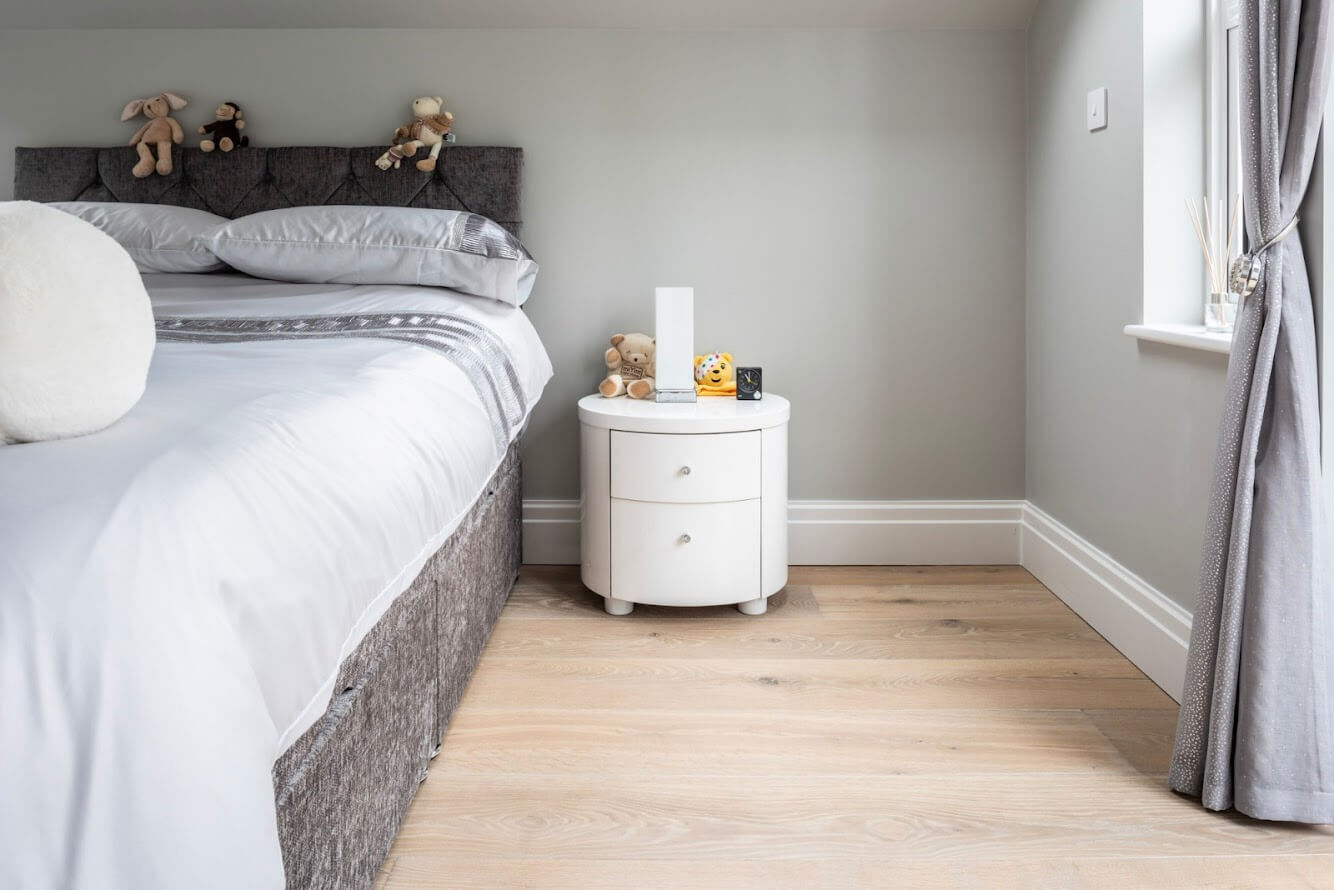 Slate Grey compliments the colour of the walls and ceiling in a perfectly picturesque way.
All of the images in this article, were taken in Monmouth Avenue, London. Please see link: https://www.3oak.co.uk/portfolio/monmouth-avenue-kt1/
During the manufacturing and colouring process, we implement various quality control checks, to guarantee that the finished product is produced to the highest standards. Also, our products ensure both precise geometry and reliable colour reproduction in each batch and flexible on-time delivery service. As our customer service is offered for post-installation and for ongoing maintenance and customer support.
3 Oak floors are fully-protected against fried sunflower, Olive and vegetable oils – as well as tea, coffee, wine and other household grease and common stains. Buying a fully protected floor from 3 Oak minimises any further treatment after the installation of the flooring. 3 Oak provides all our clients with a personalised aftercare and maintenance service to repair marks, scratches. We are also at hand to re-apply the hard wax oils and replenish the floor to its original condition and prevent any potential surface marks.