Sanding and Restoration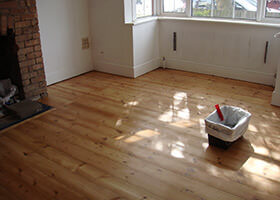 Wood floors
are practical, clean, functional and beautiful but at some point all will suffer from wear and tear and will require renovation, especially if the floor has not been looked after properly. Therefore, to bring your wood floors back to their original glory, your flooring may require a new coat of oil, some local maintenance or a complete renovation such as sanding and a fresh finish. Our skilled
restoration specialists
will bring your
wood flooring
, which is covered in years of grime and countless layers of old varnish, back to a wonderful and vibrant condition.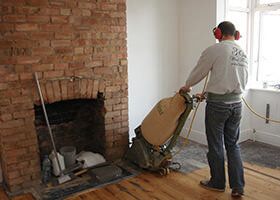 Our restoration specialists are certified by leading equipment manufacturers, and have more than 10 years' experience in
wood floor sanding
. We satisfy customers of both residential and commercial property and guarantee the highest standard of work. At 3 Oak we take our responsibilities seriously and always deliver our projects on time. So don't worry about disruption to your business or day-to-day life.
Wood floor sanding
can be very dusty process if the equipment used is not up to date, which can be hazardous to health. Therefore, at 3 Oak Wood Flooring we use only modern sanding machines that come equipped with dust capturing bags, helping to prevent 96 per cent of sawdust being released into the air.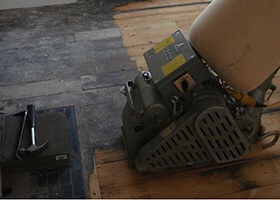 As well as giving you dust-free
wood floor sanding
, highly-skilled professionals and free quotation, our
wood floor sanding
service has competitive pricing. We usually provide our service around London, but depending on the area of
wood floor
you need sanding we are happy to provide our service across England. We are available six days a week: Mon – Fri 9AM – 6PM and Saturday 10AM – 4PM. If you have any questions, please give us a call.